Search Engine Optimization 101
SEO 101: The Fundamentals To Rank Any Website
You Need to Understand how Google Operates in order to Leverage its Power.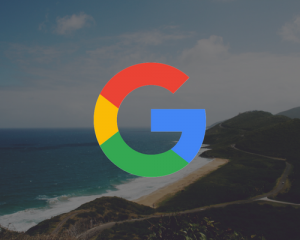 The old basis on Google's algorithm:
Based on the number of links you have coming into your site.

Used to be based off quantity, the more links you had the better chance your had to rank.

Google's algorithm crawls links and whoever had the most links used to win – think of each link like a vote, the more links you have the more votes you have so Google rewards you by ranking you on page one

This is how it used to be: the quantity of the links
It's not just about quantity anymore it's also about link quality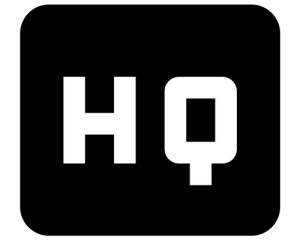 Gone are the days of just blasting a website with links in hopes that it will rank.
It can still work if done correctly but it's not sustainable long term.
Google also started looking at the trustworthiness of the domains like wikipedia, forbes, Facebook etc
SEO is made up of On page and Off Page optimisation
On Page SEO is made up of the following:
Title's
URL's
Images/Videos
Content
Outbound Links To Authority websites
Internal Links
Site Speed
Keywords/LSI Keywords in content
Image optimization
There's a few other steps involved but everything included in the list is going to give you 80% of the results when it comes to On Page SEO.
For more information, click On Page SEO for a more in depth look on how you can properly optimize your website.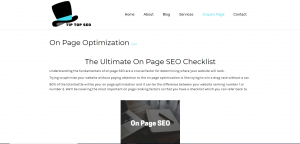 Assuming that you have done your On Page Optimization properly, let's move onto how you can build high quality links to your website
Before we dive into how you can build links, let's first look at how you can identify good or bad links.
First, let's start with Domain Authority also known as DA, Domain Authority is a score dictated by a company called Moz, it's a score from 1-100 and it is the accumulation of all the links going to your domain.
Another metric measured by MOZ is PA which stands for Page Authority, it's similar to Domain Authority but instead of determining the number of links going to your domain, it determines the number of links going to a specific page.
Another metric to keep in mind is PR, which stands for Page Rank. It was invented by Larry Page who is one of the founders of Google. It's google's way of determining the value of a site.
The next metric that we need to go over is Trust Flow which is also known as TF. Trust Flow is a metric that is measured by a company called majestic. Majestic is another third party aggregation tool similar to MOZ. Trust flow measures the trustworthiness of the links coming into a site. One other metric measured by Majestic is Citation Flow or CF, which is the amount of links coming in to your website.
One thing to keep in mind is that Pagerank by Google is outdated. They haven't updated it but it is still something you can use to gauge whether or not it would be beneficial to get a link from a site.
Optimizing your site consists of 3 main components (Most Important)
Domain/URL – the name of your website – for example our website is tiptopseoagency.com
Also it's important to note that having your keyword in your domain name can make it easier to rank for that specific keyword.
If we had called our SEO agency "BlueMountainBear.com" it would be more difficult to rank for SEO related keywords.
This is because Google is a computer, and computers read what you give them.
So when Google's algorithm reads "BlueMountainBear.com" it comes to a conclusion that would look something like this
BlueMountainBear.com is about:
Blue Mountain Bear

Blue

Mountain Bear

Blue Bear

Blue Mountain
Because the keyword SEO is not in the domain name, Google can't give it credit for SEO.
Now let's take our website "TipTopSEOAgency.com"
What Google reads:
Tip Top SEO Agency

Tip Top

Top SEO

SEO Agency

Top SEO Agency

SEO

Agency
Do you think Google knows that we're an SEO agency?
What if you don't have your keyword in your domain?
In this case you would need to have your keyword in your URL:
For example:
BlueMountainBear.com/SEO
Your keyword "SEO" is now in the URL which means that google knows that page is going to be about SEO (If the other 2 main ranking factors matchup as well)
Your domain name is a very big factor when it comes to Search Engine Optimization.
Having a keyword in your domain can make it a lot easier to rank for that keyword. But don't worry, if you don't have any of your keyword in your domain, just make sure you have it in your URL.
The next important factor for SEO are titles.
The page title tells Google what the page is about, it's really that simple.
You want to make sure that the keyword you want to rank for is in your title.
The final important ranking factor is anchor text.
An example of anchor text: If you're looking at a website or reading an article, whatever the blue highlighted portion says – that's the anchor text. If it says "Click Here" then the anchor text is "Click Here"
The combination of your domain/URL, titles and anchor text are the biggest ranking factors when it comes to SEO.
With that all being said and done, you don't want to have your main keyword constantly appear on all 3 factors at the same time.
It's easier to rank a website with a keyword in the domain but it's also easier to over optimize and get a penalty from google.
Which is why you need to know what you're doing when it comes to SEO otherwise you could end up hurting your website.
You've setup your on page SEO correctly and now your website is ready to receive links
In order to build up the authority of your website, you're going to want to get links from trustworthy sites such as Facebook, Twitter, Instagram, Pinterest, Tumblr etc
A business needs to have a good social media presence in this day and age in order to look legitimate in Google's eyes.
By setting up social profiles for your business on high Domain Authority sites like Facebook and Twitter, you show Google that your business is a real business.
If you want to know which social profiles you should set up, visit our page which gives you over 150 high domain authority sites which you can use to build up the DA of your website.
Overall, many components make up SEO. What we've discussed in this article in more than enough to start seeing results on page one.
Everything involved in Search Engine Optimization could not possibly be covered in one article with great detail. If you want to expand your knowledge, feel free to check out our blog for more insightful SEO strategies and tips.
We hope that this article has given you a better understanding of what SEO is and how it works. Learning how to do SEO is a process which takes time but can yield great results for you and your business. Ranking on page one can be extremely powerful because it puts you directly in front of the right people.
Although SEO marketing is extremely powerful, it's power can be boosted by coupling it up with other forms of digital marketing to increase ROI.
We'll have more in depth SEO tutorials in the future but for now, we hope you enjoyed this article on SEO 101 and we hope you can implement what you've learnt here to increase organic traffic to your website.